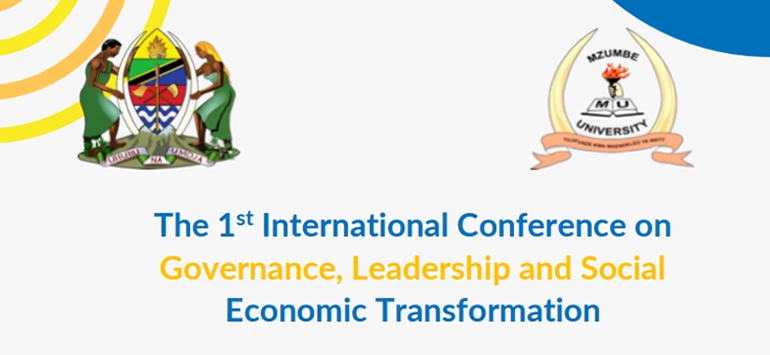 The 1st International Conference On Governance, Leadership And Social Economic Transformation
11 May
Joseph Kiphizi
Added: 2 months, 1 week
2 Attended
Welcome to our 1st hybrid International conference on Governance, Leadership, and Social Transformation 2023 organised by Mzumbe University.
Please click here to download this advertisement or Visit conference website via this link https://icglst.mzumbe.ac.tz/ for more details to get updated information regarding how to participate in this very important conference.
Call or text +255 714 088 074 and +255 783 128 049 if you need any further assistance.
Start Time
Thu 11 May 2023 08:00 a.m. - 04:42 p.m.
Ending Time
Sat 13 May 2023 04:42 p.m.
Event Location
Seascape Hotel – Dar es Salaam, Tanzania