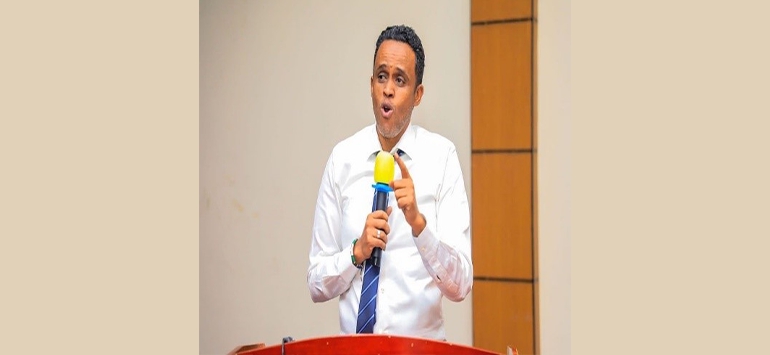 Honorable Hussein Mohammed Bashe Success Stories
18 Sep
Joseph Kiphizi
Mon 18 Sep 2023
Honorable Hussein Mohammed Bashe is a distinguished Tanzanian politician renowned for his significant contributions to the country's agricultural and youth development sectors. Currently serving as the Minister of Agriculture & Irrigation in the United Republic of Tanzania, Hon. Bashe's career has been marked by a steadfast commitment to transforming agriculture into a thriving business opportunity and a means for sustainable economic growth.
Before assuming his role as Minister, Hon. Bashe served as the Deputy Minister in the same Ministry from July 2019 to January 2022. During his tenure, he spearheaded national initiatives aimed at reshaping the perception of agriculture from a mere "way of life" to a genuine avenue for enterprise. His focus on rendering agri-business more appealing to young people has paved the way for increased employment opportunities and wealth creation within the sector.
Hon. Bashe brings a wealth of practical experience to his role, having been an avid farmer since his youth. His hands-on involvement in agriculture and livestock farming has solidified his belief in the sector's immense potential to drive wealth creation and sustainable economic growth. Beyond his work in government, Hon. Bashe has long been dedicated to the leadership and development of Tanzania. His journey in politics began in 2007 when he ran for the National Executive Council for Youth League within the Chama Cha Mapinduzi (CCM) party. While he didn't secure the position, he emerged as a prominent figure in the party's youth wing, continuing to play a pivotal role in its activities.
In 2015, Hon. Bashe was elected as a Member of Parliament for Nzega Urban Constituency, a position he retained in the 2020 elections. Once in Parliament, he quickly established himself as an active advocate for agricultural issues and youth employment. His remarkable contributions to parliamentary debates earned him national recognition, culminating in his appointment to the Ministry of Agriculture.
Education holds a special place in Hon. Bashe's heart, and since 2007, he has been running an initiative that sponsors students from marginalized families in Nzega District. To date, he has provided sponsorship to over 9,000 students, enabling them to pursue education from secondary to university levels. His advocacy for girls' education is particularly noteworthy, as he recently established Mwanzoli Girls Secondary School, the first boarding school for girls entering 'O' level education in Nzega Town Council.
Before venturing into active politics, Hon. Bashe gained experience in the private sector. He holds a bachelor's degree in business administration from Mzumbe University, Tanzania, where he also served as the Vice President of the Student Council Government. Honorable Hussein Mohammed Bashe's career embodies a fusion of public service, private sector acumen, and an unwavering commitment to the betterment of Tanzania's agriculture, youth, and education sectors. His leadership continues to inspire and drive positive change across the nation.
---