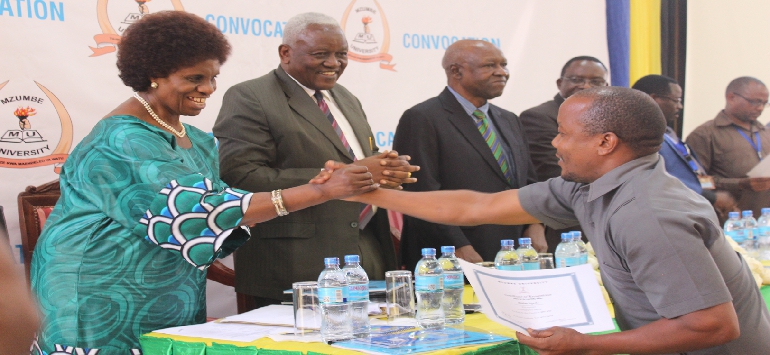 22nd Convocation Annual General Meeting On Wednesday, 23rd November, 2022
23 Nov
Joseph Kiphizi
Added: 6 months, 2 weeks
13 Attended
Convocation Annual General Meeting will be held on Wednesday, 23rd November, 2022 starting from 09.00am at Maekani New Academic Block at the Main Campus. All graduates of Mzumbe University and the former Institute of DevelopmentManagement (IDM-Mzumbe) are cordially invited to attend.
A Prize Giving Ceremony to students and members of staff with outstanding performance in various areas of core functions of the University during the year will follow just after the Convocation Annual General Meeting.
The Guest of Honour will be AG CPA Ludovick Uttoh,The Convocation President and the former CAG.


Start Time
Wed 23 Nov 2022 09:00 a.m. - 04:00 a.m.
Ending Time
Thu 24 Nov 2022 04:00 a.m.
Event Location
Maekani - Main Campus Morogoro