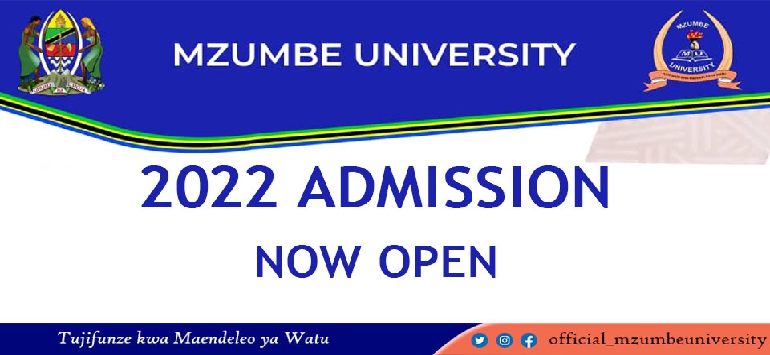 Call For Applications For Admission Into Various Undergraduate And Postgraduate Programmes For The 2022/2023 Academic Year
22 Jun
Joseph Kiphizi
Wed 22 Jun 2022
Mzumbe University invites applications from qualified Tanzanians and non-Tanzanians for admission into various programmes offered by the University for the 2022/2023 academic year.
Programmes are offered in three campuses namely, the Mzumbe University-Main Campus in Morogoro (MU); Mzumbe University-Dar es Salaam Campus College (MUDCCo); and Mzumbe University-Mbeya Campus College (MUMCCo). Applicants wishing to be admitted into any of the programmes have to clearly indicate their campus preferences during their application.
Mzumbe University urges all applicants to read carefully the entry qualifications provided hereunder before embarking on application to choose their preferred programmes.
For more Details: 1. Click here for Postgraduate Programmes.
2. Click here for Bachelor Degree Programmes