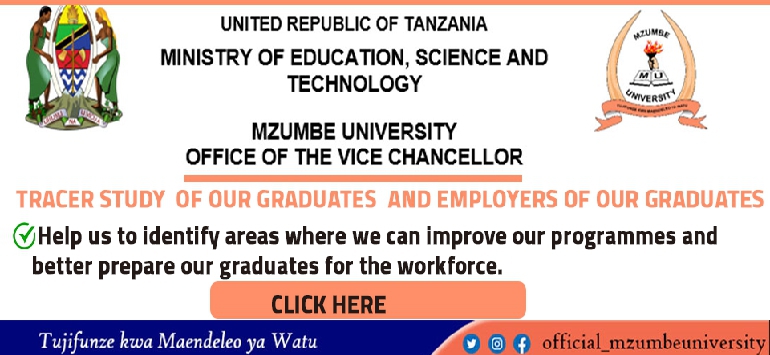 Tracer Study For Mzumbe University Graduates
01 Mar
Joseph Kiphizi
Wed 01 Mar 2023
Dear our Alumni.
As part of our effort to evaluate the effectiveness of our programs, Mzumbe University (formerly known as IDM Mzumbe) is conducting a tracer study .The tracer study is an important research initiative that seeks to trace the career paths of our graduates and evaluate the effectiveness of our programmes in preparing students for the workforce.
By gathering data on your/their employment status, job satisfaction, and the skills you acquired during your studies, we can gain valuable insights into the relevance of our curriculum to the job market and the employability of our graduates.
Your participation in this study is completely voluntary, but we would be very appreciative of your feedback. Your responses will be kept confidential, and the data collected will only be used for research purposes.
Please complete the questionnaire by clicking the following link: https://edodoso.gov.go.tz/index.php/251986?lang=en